Bromo Ijen Tour from Malang
Packages 3 Days 2 Nights with Madakaripura Waterfall
Mount Bromo and Ijen tour From Malang is Packages 3 Days 2 Nights East Java Tour with Madakaripura Waterfall , the packages will be start on Malang in the morning from your Hotel by 9am.  For Traveller from Yogyakarta you can take Malabar Train start from Yogyakarta in the midnight and arrive at Malang Kota Baru Train Station by 06.38am. 
If you arrive at Malang In the Morning we will give bonus tour Jodipan Malang Colourfull Village  ,  Jodipan Rainbow Village is the village close to malang train station which have many colour house and famous with rainbow village. In Jodipan Malang Have 2 Village, Jodipan and Kampung tridi or three Dimension.  the two village is connect by yellow bridge glass floor , Not only artistic village but you can learn also local life Village at Malang. 
Mount Bromo 
Mount Bromo is located at East Java between Malang and probolinggo with High 2,330 meters , the name was taken of Brahma God of Hindu , Religion on Bromo is Mostly Hindu same like Bali, But at Bromo is Javanese Old Hindu Kejawen . The local people in here called Tengger they have ceremony every year called YADNYA KASADA,  the ceremony activities will make closed all activities hiking at Bromo, so make sure the date your tour not at the date kasada.  Mount Bromo the last eruption on 2015 and continue with small eruption at beginning 2018 and make closed Airport nearby like Juanda Airport Surabaya and Abdurahman Saleh Airport Malang.  The Best Spot to see sunrise at Mount Bromo so far still at Kingkong Hill Point in here not to much crowded than pananjakan Hill .  Bromo Crater can reach from Cemoro Lawang Village about 1 Hour Hiking if you prefer enjoy sunrise from Bromo Crater at the Rim.
Ijen Crater
Ijen Crater is one Geopark in the world with the largest acidic lake,  Ijen located between Banyuwangi and Bondowoso city , which formally now located at Bondowoso area.  Ijen Crater is still volcano active with high 2,386 meters. The volcano have unique phenomena when night is coming , the phenomena is Blue Flames , Blue Flames phenomena is happen because have burning sulphur from the gas of the lake. the big blue flames phenomena can be up until 5 meters when the weather good and not rainy.  Beside Blue Flames Phenomena have activities the Miners sulphur they collect sulphur in the night between 1am – 8am , the miners sulphurs is the hardest job in the world with risk poison gas sulphur everyday. They earn about US$13 a Day with 100 kg sulphur.  Ijen Crater have program recleaning mountain every friday in the first of week in Month, Make sure your schedule date if you want to visit Ijen Crater from Malang , Banyuwangi or Bali.
Day 1 , Malang – Madakaripura Waterfall to Bromo Hotel
We will pick you up at any area of Malang between 9am – 10am it can be from Malang your Hotel  ,the trip is begin we will use Highway about 2 hours go to Bromo area and continue to Madakaripura waterfall.  Madakaripura Waterfall is the highest waterfall on east java located close to Bromo.
Use Flip-flops for Explore Madakaripura Waterfall because will be wet and continue Change with ojeck motorcycle. Explore Madakaripura Waterfall until finished with local guide and then Car Go to your accomodation on Bromo Village area , Take a rest For Program Bromo Sunrise.
Day 2 – Bromo Sunrise Program -02.30am
In Early Morning BlueFlame Tour Team will pick you up use Jeep Hardtop Toyota 4×4 the adventure is Begin , we will drive to Spot Sunrise Kingkong Hill for Best View Panorama also less people, Hiking about 1.5 km to the spot You will see Panorama Sunrise of Mount Bromo which is amazing view with caldera semeru Tengger.
Back to Parking area Jeep will continue to Bromo Crater, Cross the sea sand and Passing of Hindu temple which the place of ceremony hindu local tengger Mount Bromo, Start Hiking Bromo crater about 250 stairs go the Rim of Bromo Crater – See Panorama Of Mount Bromo Crater , Have Mount Batok at Right Side with Background Semeru Volcano, Jeep will back to your Hotel again , Take a rest , at

10.30am

We will Depart go to Banyuwangi about 6 – 7 Hours , We will stop at Pasir Putih Beach for take a rest and Enjoy Panorama the beach –  Arrive at Banyuwangi around 17.00.
Day 3 – 00.15am Ijen Crater Tour Blue Flames Program
Our Team Will pick you up again for Ijen Blue Flames program , 1 Hour Driving to Paltuding Parking area, Briefing with our Guide Speaking English – Hiking About 3km (1.5 – 2 hours) you will arrive at Rim around 03.30am Down to the crater to close blue flames phenomena and activities miner of sulphur. Continue to Sunrise Point , you will see sunrise with panorama Ijen Crater  tosca lake and Background Raung Volcano.  Back Down to Parking area, Car will go to Banyuwangi , we will stop to see coffee plantation , Rubber Plantation and clove plantation, Car continue to waterfall Banyuwangi .You will arrive at your Hotel by 9am, Take a rest and Breakfast.
11.00am Prepare check out we will bring you to ketapang Harbor to cross to Bali with Ferry about 1 Hour  – End Tours. 
The Cost Malang-Mount Bromo-Ijen Crater-Ketapang Harbor to Bali
Option A : Packages Only Transport 
Total 2 Persons is 3.700.000,-IDR or 1.850.000,-IDR /Persons ,
If Have 4 Persons is 925.000,-IDR /Persons
Packages Included : 
– Private Car
– Safety Driver
– Full Petrol
– Private Jeep Bromo
– Professional Gasmask Dual Filter Ijen Crater
– Torch Light Ijen Crater
– Tol & Fee Parking , Mineral Water during the program
Excluded : Hotel Both Volcano , Entrance Fee ticket all Program , Guide , Horse in Bromo , Meals & Personal Expense
Option B : Packages Included All 
Total 2 Persons is : 6.500.000,-IDR or 3.250.000,-IDR /Persons  ,
If Have 4 Persons total is 8.800.000,-IDR or 2.200.000,-IDR /persons
Bromo Ijen Tour From Malang will be Included : 
– Private Car Aircon 2021
– Safety Driver
– Full Petrol
– Madakaripura Waterfall Tours Included all : Ticket , Local Guide Madakaripura , Ojeck Motorcycle
– Private Jeep Mount Bromo
– Accomodation Bromo : Bromo Camp House / Gubuk Deso Bromo Included breakfast
– Guide Mount Bromo 
– Entrance fee ticket Bromo 
– Accomodation Ijen Crater : Ijen View Hotel Bondowoso , Grand Padis Bondowoso , Luminor Hotel Banyuwangi  Included Breakfast
– Guide Ijen Crater
– Entrance fee ticket Ijen Crater 
– Professional Gasmask, Torch Light
– Mineral Water 
– Tol & Fee Parking
– Ferry Ticket to Bali
Excluded : Horse in Bromo, Lunch / Dinner
Option C : Packages Included All Accomodation Homestay
Total 2 Persons is : 5.700.000,-IDR or 2.850.000,-IDR /Persons  ,
If Have 4 Persons total is 7.600.000,-IDR or 1.900.000,-IDR /persons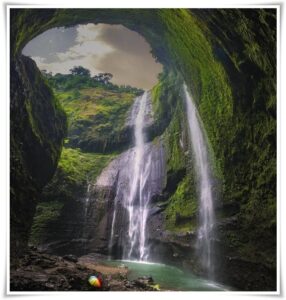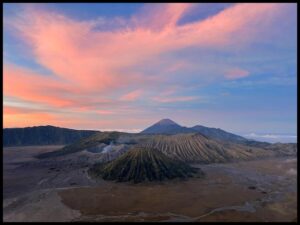 Bromo Ijen Tour From Malang is packages 3 Days 2 Nights with Madakaripura waterfall and Jodipan Malang Rainbow Village.  From Yogyakarta to Malang you can take Malabar Train.