Mount Bromo By Train 
Mount Bromo by Train From Yogyakarta or Malang and Surabaya
How to get Mount Bromo . Mount Bromo located on East Java between Malang and Probolinggo , Many Traveller Visit Mount Bromo Start From Malang,  Surabaya or Probolinggo as Start Point,  They can also Start From Yogyakarta.  Mount Bromo is Mother of Nature at Indonesia , The volcano still active until now,  the last eruption is on 2016 which damage Village and close airport at East Java.
Bromo can be access start From Yogyakarta to Probolinggo , Have Train Depart at 7am with Sritanjung Train.  Sritanjung Train Depart From Lempuyangan Train Station Yogyakarta and arrive at Probolinggo Train Station by 15.30.  Another option is Ranggajati Train. Ranggajati Train Depart from Yogyakarta Train Station (YK) by 11am and Arrive at Probolinggo Train Station by 18.00.
Train ticket can be purchased online at : tiket.com or KAI Access
Tips and Advice Mount Bromo :
1.The Best Month Visit Mount Bromo is From June – October , When Indonesia is Summer Season and Less Rainy ,
2. Be Prepare warm Clothes, Hiking Shoes temperature Mount Bromo will be cold 7 – 11 Degress Celcius
3. Best Spot Sunrise is at Kingkong Hill to avoid crowded people
 4. Milky Way at Mount Bromo will be July – October.
 5. Prepare Mask Face , at Mount Bromo will be dusty
More Information about Mt.Bromo you can contact us , we will be ready help your journey at East Java.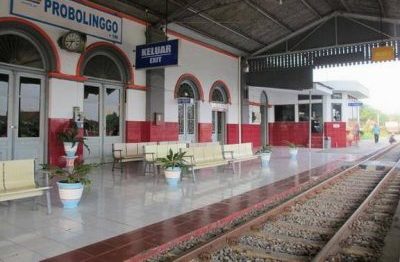 Mount Bromo by Train is Best Way altenative to Minimalize your budget to Visit Mount Bromo. From Yogyakarta you can take morning train. Many Traveller stay at Probolinggo to save the time , they will be start from Probolinggo by  1am for Bromo Sunrise Program , Another option you can stay at Sukapura or Cemoro Lawang Village.  Traveller From Malang can Take train at 16.00 go to Probolinggo with Tawangalun train. Traveller from Surabaya can take sritanjung train , Mutiara timur train, Ranggajati Train.