Mount Bromo Ijen Tour from Probolinggo
Mount Bromo Ijen Tour From Probolinggo is Packages 3 Days 2 Nights start from Probolinggo Train Station , Traveller from Yogyakarta can take train in the morning and arrive at Probolinggo Train Station in the evening.  the packages is suitable for traveller to minimalize budget and take train as option to reach mount Bromo and Ijen – continue to Bali.
Day 1 We will pick up from Probolinggo train Station at Evening , Take a rest or Dinner , then we will bring you to your accomodation at Bromo , 1 Hour Driving to Bromo area . Take a rest for sunrise program.
Day 2 : Bromo Sunrise Program –  We will start by 02.30am

for Bromo Sunrise program , we will use jeep 4 wheels – 30 Minutes Driving to Kingkong Hill for best panorama sunrise bromo , Waiting sunrise – Enjoy Panorama Sunrise Bromo and then we will drive to Bromo Crater ,  Cross sea sands Passing Hindu Temple of Tengger Local People at Mount Bromo. Start Hiking Bromo Crater about 250 Stairs. You will see the volcano of mount Bromo , with the voice volcano active. Back down to the jeep, Jeep will go to your hotel , Take a rest , Breakfast.  10.30am we will drive to your Accomodation at Banyuwangi about 7 Hours Driving.  17.00 – 18.00 arrive at Banyuwangi – Take a rest for Ijen Blue Flames Program
Day 3 : Ijen Blue Flames Program – 00.15am

We will start at Midnight , Bring Jacket, Long pants and shoes temperature Ijen Crater will be 05 – 10 Degrees celcius,  1 Hour Driving from your Hotel Banyuwangi area, 01.30am arrive at Paltuding Parking area , Prepare and start hiking 3km with your guide.  03.30AM arrive at Circle or Rim Ijen Crater. Down To the Crater with your guide 700 meters Walk slowly , You will see phenomena Blue Flames and Activities the miners sulphur. After Sunrise we will back down to paltuding parking area, continue to Coffee Plantation , Rubber Plantation and Waterfall Tours , 09.00am arrive at your accomodation , Take a rest.  at 11.00am we will go to ketapang harbor and continue to bali by Ferry. End Tours
Bromo Ijen Tour From Probolinggo Option :
 PACKAGES INCLUDED ALL
Total 2 Persons is : 5.700.000,-IDR or 2.850.000,-IDR /Persons ,
If Have 4 Persons total is 7.600.000,-IDR or 1.900.000,-IDR /persons
Packages Will be Included : 
– Private Car Aircon 2021
– Safety Driver
– Full Petrol
– Private Jeep Mount Bromo
– Accomodation Bromo : Gubuk Deso Bromo  / Fredelia Bromo / Istana Petani Included breakfast
– Guide Mount Bromo
– Entrance fee ticket Bromo
– Accomodation Ijen Crater : Bata Merah Banyuwangi / Grafita House   Included Breakfast
– Guide Ijen Crater
– Entrance fee ticket Ijen Crater
– Professional Gasmask, Torch Light
– Mineral Water
– Tol & Fee Parking
– Ferry Ticket to Bali

Excluded :

Horse in Bromo, Lunch / Dinner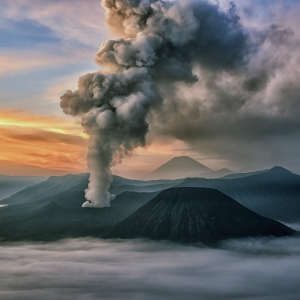 Mount Bromo Ijen Tour From Probolinggo Packages 3 Days 2 Nights it can be start from Probolinggo Train Station , Probolinggo Bus Station or Probolinggo Your Hotel. Traveller can start from Yogyakarta to Probolinggo by Train.