Baluran Tour Banyuwangi
Baluran National Park Tour Banyuwangi will be visit 2 Place  Savana Bekol is Forty Percent of The Park consist of Savana Park &  Bama Beach.
Baluran National Park has a rich wildlife animals and Famous with Java African National Park.
Tour Schedule Baluran National Park Tour From Banyuwangi :
08.00am
Pick Up at your Hotel in Banyuwangi area
Interesting To see :

10.00am
arrive at Savana Bekol Baluran National Park
1) Jungle Track With Ranger from Savana Bekol to Bama Beach
Observation tower on Hill and some waterholes where animals easily can be seen.
Other Common sightings are Leaf Monkey, Monitor Lizard, Squirrels , Fruit Bats
Also Green Jungle Fowl and Red Jungle Fowl.
2) Javanese Wild Ox (Banteng ), Rusa Deer, Barking Deer
Feral Water Buffalo, Javan Leopard or Black Panther
3) Mangrove Beach , Snorkeling with coral reefs
at Bama Beach Baluran
15.00
Take you Back at Your Hotel in Banyuwangi area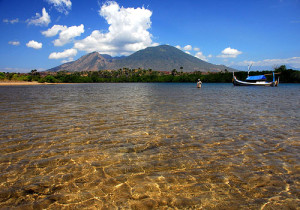 More Information About Baluran National Park  Banyuwangi, Please Contact Us.