JAVA INDONESIA VOLCANO TOUR PACKAGE
Java Indonesia Volcano Tour Package , Surabaya / Malang Tumpak Sewu Waterfall Bromo Ijen Volcano Bali
Java Indonesia Volcano Tour Package is Trip 3 Day 2 Nights combination with Tumpak Sewu Waterfall , Depart from Malang or Surabaya in the morning. This trip will be include 2 Famous Volcano On Indonesia Mount Bromo and Ijen Volcano.
Java Indonesia Volcano Tour Package
Day 1
we will take you go to Tumpak Sewu Waterfall Tour Located on Lumajang area. From Surabaya Take 5 Hours Driving we advice arrive early morning on Surabaya Airport or Surabaya Train Station. Another option we will pick you up at 5am from your Hotel Surabaya. Tumpak Sewu Waterfall Tours Depart from Malang Maximum by 8am, the best time to visit this waterfall on Afternoon.
Java Indonesia Volcano Tour Package Litenary :
Days 1 : Tumpak Sewu Waterfall
– Our Staff will Pick up From Surabaya Your Hotel in the Morning (maximum by 5am)
– 5 Hours Driving go Tumpak sewu Waterfall Lumajang area via Malang
– Stop on Malang Colorful Village
– we drive to area water fall tumpak sewu with tour guide tour until finish usually until at 15.00pm
– Then we directly to Bromo
– Prepare go to Bromo
– 5 Hours Driving go to Bromo Village area
– 21.30 arrive on your Hotel Bromo
Day 2 : Bromo Sunrise Program
– 02.30am Our Staff will Pick You up By Jeep 4 Wheels
– Bring Jacket the temperature on the top around 8 degrees celcius
– Remember your number jeep, will be lot of jeep parking
– Go To mountain Pananjakan point or Kingkong Hill Point for Sunrise
– See Sunrise , see caldera of semeru tengger
– Back down go to jeep
– The jeep Go to Bromo crater
– Cross the sea sands Bromo
– See Mount Batok
– See Hindu Temple
– Arrive in Bromo crater
– Start Hiking Bromo up 250 Stairs
– See Panorama of Bromo Crater
– See Panorama of Caldera
– Back Down go to Jeep
– The jeep will Back to Parking area
– Breakfast , Prepare go to Ijen Crater- Banyuwangi area
– 5 – 6 hours driving go to Banyuwangi
– Take a rest on pasir putih Beach / Lunch
– Car Depart to Banyuwangi again
– Arrive on Banyuwangi
– Stay on Ketapang Indah Hotel
– Free Program
– Take a rest for blue fire program and sunrise program
Day 3 : 00.15am – Ijen Blue Fire Program
– Our Staff will pick you up at your Hotel go to paltuding area
– 1 Hours driving go to paltuding area
– Prepare and start Hiking 3 Km with Your local Guide
– Your Gasmask and Torch Light already at your Guide
– See Blue Fire Phenomena ,
– See activities the miners
– Go to Down the Crater to close Of Blue Flames
– Waiting sunrise
– Free Program : You can take short coffee or tea ( have coffee shop in the top)
– See Sunrise
– See Raung volcano view with tosca lake of Ijen crater
– Back down To paltuding area
– The car depart go to Banyuwangi your Hotel
– Stop on Coffee plantation ,Rubber Plantation, Waterfall Tours
– 09.00am arrive on your Hotel
– Breakfast , Take A rest
– 11.00, prepare Check out, Car Depart to Ketapang Harbor
– 11.30 Arrive on ketapang Harbor
– Cross to Bali By Ferry
– End Tours
More Information About The Tours Please Contact Us By Email or Whatsapp
Java Indonesia Volcano Tour Package with Tumpak Sewu Waterfall can Be modified 4 days 3 nights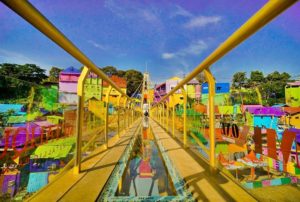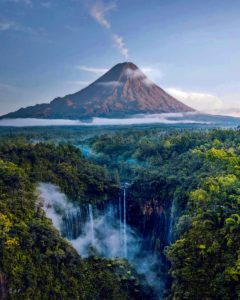 http://blueflametour.com/bromo-ijen-tours-east-java-tour-packages-4-days-3-nights/